E-parts Pallet Party: Up-Cycle for Makerspaces
Saturday September 9, 2017 @ 10:00 am

-

12:00 pm
Wondering what interesting parts lurk deep within a printer, DVD player, that box with lights, knobs and a cord?
Curious what it might look like to disassemble stuff with your students? Come find out!
We're working with Goodwill, the Betty Brinn Children's Museum, MIAD, and area schools to find materials that can be put to a new use in makerspaces and Fab Labs serving K12 students.  Join us on Saturday September 9th to unpack, disassemble, and sort a pallet full of material from Goodwill's E-Cycling program.  Useful stuff will find it's way into schools, what can't be reused will be recycled.
We're looking for curious educators and students to help us with the work, identify parts they can put to use, and inspire eachother. There is no cost to participate but space is limited, so register now!
If you can't join us on Saturday, look for us at Maker Faire to see what we found.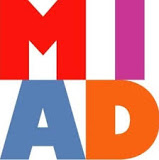 Wondering how this came about?
During our Collab Lab series last year, we heard that one barrier to more widespread use of makerspaces within schools is the cost of materials for student projects.  Last spring, in partnership with the makers from the Betty Brinn Children's Museum, we sponsored an entrepreneurial challenge through The Commons to look for an up-cycling model that could work for Milwaukee schools.
Out team came up with the idea of a "maker box", think CSA farm box for parts– on a regular basis, educators would receive a curated box of up-cycled material that could be used for student projects.  The content would vary month to month, so every box would offer a new challenge.
Goodwill of Southeastern Wisconin recently started an e-cycling program and that seemed like a good place to hunt for a regular supply of useful parts. We took a group of makers out there over the summer to tour the facility and talk through what material would be useful to pull from Goodwill's stream.  They offered to gather a pallet full of stuff the group was interested in to allow us to test the maker box concept.  Ben Dembroski from MIAD has graciouslly agreed to host this first drop off.
Can't make it Saturday? We'll have sample boxes at Maker Faire later this month. Stop by and see what we were able to come up with.